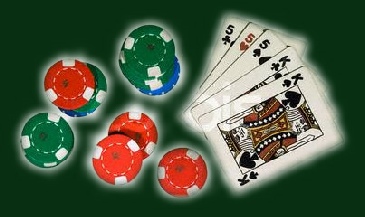 FOSSILS
The fossils I like to use as card protectors are from the Atlas Mountains of Morocco. At this location, approximately 330 million years ago, millions of sea creatures died and were trapped in sands that later became rock. Over the years these shelled cephalopods were converted from organic tissue and calcified shell into marble. Today, they are quarried, cut, and polished into the pieces you see here, in the markets of Marrakech or in fossil and mineral shows around the world.
There are two forms available here; Orthoceras and Ammonite. Both are the ancestors of the cephalopods of today, a group of animals that includes octopus, squid, and the chambered nautilus. In fact, it is easy to see just from these fossils how the ammonite resembles it's modern day descendent, the nautilus. The orthoceras is a very similar animal, but instead of spiraling within a plane as the ammonite and nautilus, it spiraled outward perpendicular to the plane, forming an ice-cream-cone-shaped shell. Both are beautiful when cut and polished, and are a great size for a card protector.
In the pictures you see a sampling of some of the fossils for sale. The one you actually receive will be similar in size and form, but since these are created by nature and shaped by man, each one is unique. Should you be dissatisfied with your purchase, and feel what you received is not what you thought you were getting, please contact us right away to discuss it. We only want satisfied customers.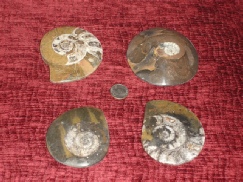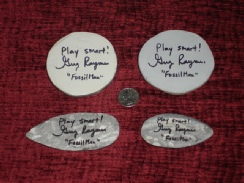 Signed Orthoceras - $39.95
SUNGLASSES
For $19.95, you can get your own 3-D Hologram Lizard-Eye sunglasses, like I wore during the 2004 WSOP Main Event, and hundreds of other tournaments both before and since.
These are for fun, not performance, though you might get some performance out of them if they help you get your opponents to fold, the way they helped me in 2004. With black-metal wire frames, the round lenses are about 1.5 inches in diameter. And when the bright lights hit them, the lizard-eye holograms POP in bright colors, primarily green,orange, or gold, depending upon the viewing angle and light conditions.
Enjoy, and remember, with or without your FossilMan sunglasses, you should always Play Smart!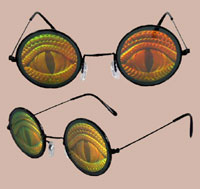 Fossilman is proud to be a Featured Pro on Team BSO. Click the link to the left and visit Blue Shark Optics. Be sure to use promo code "Fossilman2014" and get 10% off your next purchase.
BECAUSE THE HUNT DEMANDS VISION